What Is A Special Levy Or Special Assessment In Strata Ownership?
Posted by Sean Thomas PREC on Wednesday, September 21, 2022 at 11:03 AM
By Sean Thomas PREC / September 21, 2022
Comment
So....what's the deal with Special Levies and Special Assessments In Strata Ownership?
If you're new to real estate, then the these terms may make you scratch your head. But special levies (also known as special assessments) are important to understand. They can cause major problems and hurt you financially if you are not aware of what they are.
For example, if a special levy was passed right as you purchased your brand new trendy Downtown Victoria apartment), and this upcoming special assessment was not factored into your deal (meaning you didn't budget for it)… you're going to have to dish out more money than you thought!
But before we dive into too many examples of how these levies could benefit or hinder you, let's talk about what they are. We'll start by explaining what each term means. Then, we'll get into how they affect you as a strata property owner. Let's dive in:
What Is Strata Ownership?
First, let's start by defining what strata ownership is.
A strata property is when you own part of a building that's collectively owned by multiple people. Basically, it's any property that contains several units and is owned by several different people.
Think about a condo building where individuals own one unit in a building. Other units are owned by other people. This creates a type of "shared ownership". Condos are the most common example of strata ownership, but other examples include townhouses or duplexes.
What Is a Special Levy?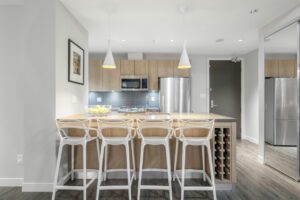 With strata ownership, the building is owned by multiple people. Some of the common expenses are divided among them via strata fees (or an operating fund). For example, most condo owners pay monthly condo fees. These payments are on top of your mortgage, not included in it.
A special assessment or levy is money that's collected from strata lot owners for a specific purpose and shared common expenses. This is in addition to the monthly operating fund.
You may be thinking, "Aren't these what my condo fees are for? Or what about all of the money in the contingency reserve fund? Can't they use that?"
But there's a difference. Monthly condo fees pay for maintenance of the building; things like property upkeep, amenities (pools or fitness areas), and common areas. Part of those fees goes into a contingency reserve fund to cover other expenses.
What happens when unexpected expenses arise? Things that the contingency reserve fund alone can't cover? That's when special levies come into play.
Since these expenses are often unexpected, they aren't accounted for in the annual budget. A special levy is required to cover the cost.
The money collected by the lot owner covers expenses that monthly fees and the reserve fund do not (alternatively, they may choose not to use the reserve fund for the special levy). A special assessment may be collected in monthly installments or as one lump sum.
A few important stipulations about a special levy include:
Money collected for a special levy must only be spent for the repair.
The strata council must inform owners on how money raised has been spent.
The special assessment can be used to secure a strata corporation loan by a 3/4 vote.
Just like we have a life expectancy, so do different parts of each building. When these life expectancies come to a close, most likely you will see a proposed levy (collected from strata lot owners). That is if the repair is not factored into the budget, or there are not enough funds in the contingency reserve fund.
When we see special levies come up in buildings, these are mostly for things like a new roof, new pipes, repairing old balconies that need updating, or new windows. A few examples of expenses that a special levy may cover include:
Damage from extreme weather events
Voting on a Special Levy
In summary, strata lot owners must pay special levies when:
The expenditure has not been included in the annual budget because it was either not anticipated or because of the infrequency of the expense.
Before a special assessment is implemented, it must be approved by a majority of strata corporation owners during a special meeting. A special levy needs to be approved by at least a 3/4 vote of the owners.
These can happen at the AGM (annual general meeting) or throughout the year. If it is a routine replacement (such as a new roof, because yours is 25 years old), these issues have probably been discussed before in past meetings about funding models. The strata lot owners then decide when to act on these sorts of things.
Negotiating Special Levies
If you understand the nature of special assessments, and what specific ones have been passed in your building (which you probably paid for, if they were not that long ago), this could greatly benefit the sale of your home.
As a result of the special levies being passed, this could mean that recent work was done to the building. When a building has had work done to it, it's most likely in better shape, and will hopefully not have any unforeseen surprises for the new owner.
Special assessments can be expensive. However, they are an investment in your property, and could positively affect the resale value.
How Do Special Levies & Assessments Affect the Selling & Buying Process?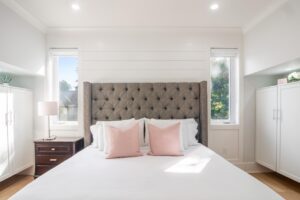 If a special levy is approved before the strata lot is conveyed to the purchaser, then…
The seller will owe the strata corporation the portion of the levy that is payable before the date that the strata lot is transferred to the purchaser.
The purchaser will owe the strata corporation the portion of the levy that is payable on or after the date the strata lot is conveyed.
The Strata Property Act states that if a strata lot has been sold since the special levy was paid, any refund of the money is given to the current owner of the strata lot (i.e. the strata lot owner at the time of the refund). This can be negotiated between the buyer and seller.
What about the buying process? If you are purchasing a home/condo that has an upcoming special assessment, this is important to know. It means that extra money is going to have to be paid by the owner of this strata lot for a specific purpose.
This can and should be factored into the negotiation as a clause. Any proposed or upcoming special assessment should be paid for by the owner.
This will protect you from having to pay a large sum of money directly after purchasing a new unit. You could also try and negotiate a lower price if there is a special assessment proposed for the upcoming year and the current owners do not agree to pay for it.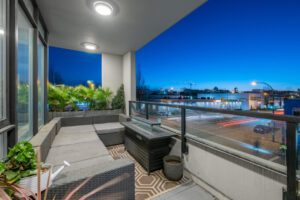 Your realtor should be aware of these levies that are proposed. They will be stated in the strata minutes, but as we know, not everyone does their due diligence. It's a great benefit if you have some understanding of this process and what these levies or assessments are.
Are you ready to sell your condo or townhouse? Selling a strata property can be tough, especially if there are special levies around the corner. Our team can help with that. For more information, contact us today!
For more information on real estate market in Victoria, current trends, buying a home or selling a home, contact us!