Christmas Cocktails!
Posted by Sean Thomas PREC on Wednesday, December 22, 2021 at 2:30 PM
By Sean Thomas PREC / December 22, 2021
Comment
Christmas is coming and so are the family members who will probably not be impressed with a festive Lucky Lager. (Not dissing the LL fans, but hey, it's not for everyone and doesn't go with the Christmas centerpiece:)
Let's talk Christmas Cocktails.
I love this subject so much that I have dedicated an entire blog entry to it, in hopes that you will find some cocktails that you love...and share with me some of your favorites.
Here's a few of my favorite Christmas cocktails. Drop your favorite Christmas cocktail in the comments or send it to me here: [email protected]
Let's get into it...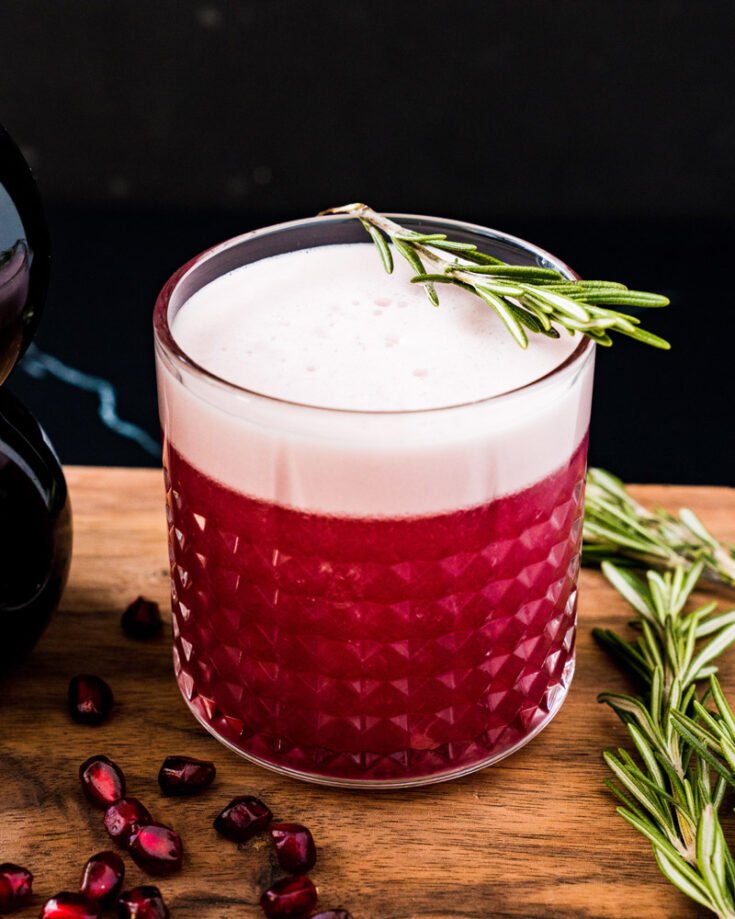 Pomegranate Gin Fizz
Here's an impressive cocktail that's pretty darn perfect, in our opinion: this Pomegranate Gin Fizz! Take the classic over the top with this pomegranate spin: it elevates the sweet tart flavor and gives the drink a brilliant jewel-toned color! It will impress absolutely everyone (we promise!): for the holidays or in any season.
This Pomegranate Gin Fizz cocktail takes the classic Gin Fizz and steps it up a notch! The bold flavor of the pomegranate juice brings just the right compliment to the gin and lemon. Even better, it infuses the most beautiful ruby red color to the drink. Here's what you'll need for this pomegranate cocktail:
POM Wonderful 100% Pomegranate Juice
Gin
Lemon juice
Simple syrup
Egg white*
Soda water (club soda)
*Want a vegan substitute? You can use aquafaba, the liquid from a can of chickpeas! Just substitute 2 tablespoons aquafaba for the egg white.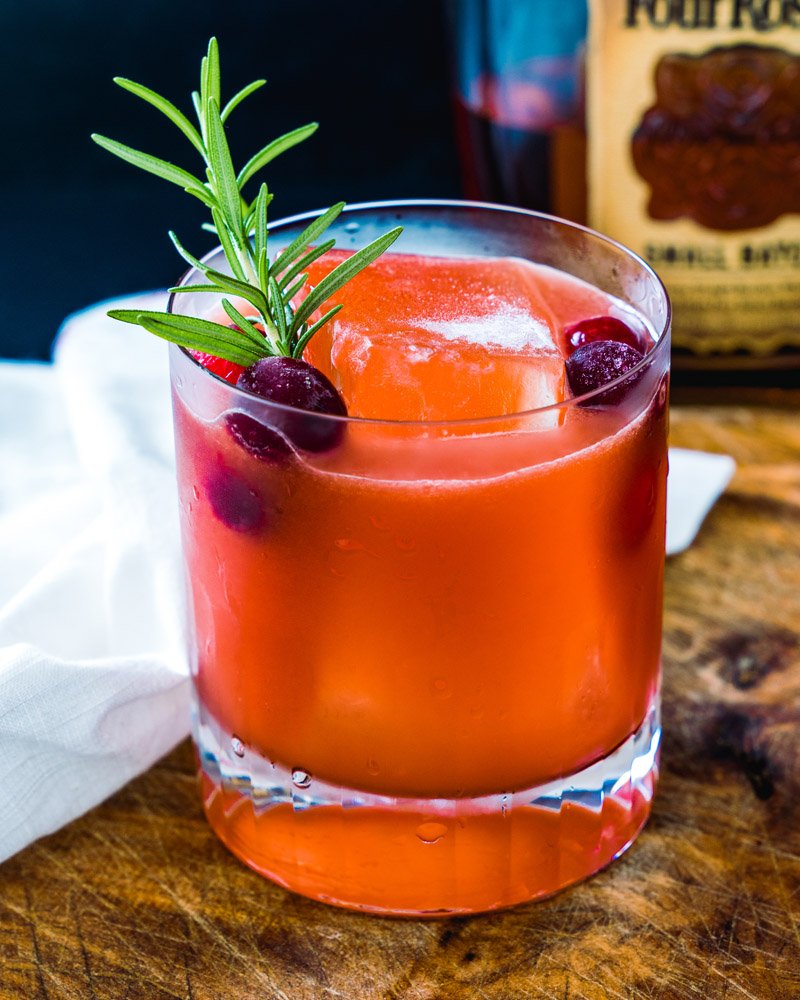 Cranberry Bourbon Cocktail
Looking for a signature drink featuring cranberry and orange? Try this Cranberry Bourbon Cocktail! It's balanced, sweet tart, and complex, fruity with intriguing notes from sweet vermouth. Because it stars cranberry and bourbon it's ideal for fall or winter entertaining, like Thanksgiving dinner or Christmas. But it works for any season and occasion! Add it to your list as a must-try winter or fall bourbon cocktail.
This Cranberry Bourbon cocktail is beautifully balanced, with just the right amount of nuance from sweet vermouth. When we started developing this cocktail, we tried it as a cranberry Manhattan. It was slightly too boozy, so we kept the vermouth and added orange juice. It comes out sweet tart, with just the right amount of bourbon finish. Here's what you'll need:
Bourbon whiskey
Sweet vermouth
Orange juice
100% unsweetened cranberry juice
Place the ingredients in a cocktail shaker. Add the cranberry, orange juice, bourbon, vermouth, simple syrup to a cocktail shaker, add 1 handful ice, and shake until cold. Strain into a glass. Any type of lowball glass works! Garnish and serve. It's nice to garnish with fresh or frozen cranberries. For the best presentation, use clear ice: it's crystal clear ice that you can cut into large, organic shapes.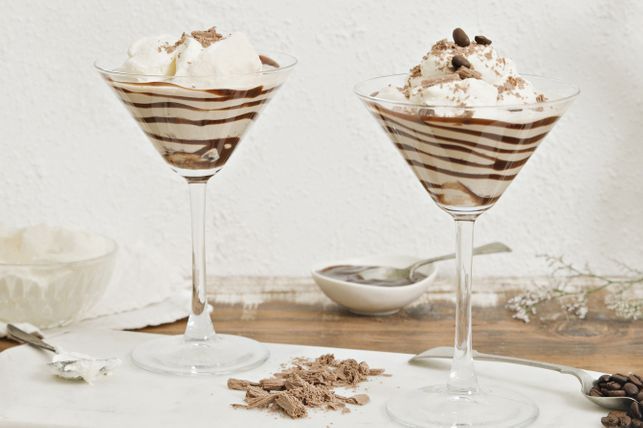 Baileys Coffee Martini
A creamy dessert made with sweet Baileys, rich fresh espresso and whipped cream. Serve in a classic martini glass for show stopping individual desserts at your next dinner party.
2/3 cup cooled espresso coffee
1 1/2 cups chilled Baileys Irish Cream liqueur
1 1/3 cups thickened cream
1 cup milk
Thick chocolate fudge topping, to drizzle
Whipped cream, to serve
Crushed Flake bars, to serve
Whisk coffee, Baileys, cream and milk in a jug until frothy.
Drizzle chocolate topping around the inside of 4 serving glasses to create a decorative pattern.
Pour martini into glasses. Top with whipped cream. Sprinkle with crushed Flake and coffee beans. Serve immediately
From my family to yours, I wish you all a Happy Holiday season, and look forward to connecting in 2022!
Sean Thomas
250-896-5478