Breann Woloschuk
REALTOR®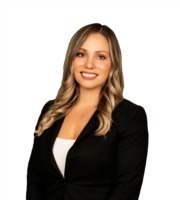 Born and raised in Powell River, Breann felt a strong connection to the BC coast. This introduced a passion for the outdoors, travel, and seeking adventure.
Breann relocated to Calgary, Alberta to work as a flight attendant where she could pursue her passion for adventure. During this time, she also worked in the service industry. Both careers gave her an understanding and appreciation of networking, marketing, and excellent customer service. Travelling the world provided unique life experiences but also a realization that she missed the Canadian West Coast.
She then moved to the Island to pursue a career in Real Estate. Breann is grateful to live in a place she loves. She can camp, mountain bike, and explore the island year-round; a little rain never hurt anyone!
Breann is looking forward to making new connections and sharing her enthusiasm for what the Island has to offer.